White sugar prices hit 12-year high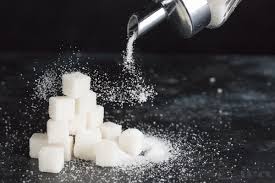 White sugar prices on ICE rose to a 12-year high on Wednesday, buoyed by the prospect of tightening supplies as dry weather threatens to curb production in India and Thailand.
It is reported by Nasdaq.
India is on track for its lowest monsoon rains in eight years and is expected to ban mills from exporting sugar in the coming season starting in October. The weather has also been dry in Thailand, another leading exporter.
The dry weather has been linked to El Nino, a naturally occurring climate event that the World Meteorological Organization says has a 90% probability of persisting in the second half of 2023.
«The resurgence of the El Nino weather phenomenon... poses concerns for agricultural commodities», — fund manager WisdomTree said in a report on Wednesday, noting that there could be disruption to production of several commodities including sugar.
Investment funds have been increasing long positions in agricultural commodities including white sugar.
October white sugar LSUc1 on ICE traded as high as $740.20 a metric ton, the highest since Sept. 2011, before ​​settling up 0.7% at $730.00 per metric ton.
October raw sugar futures SBc1fell after touching a two-month high of 25.89 cents per lb, and settled down 0.4% at 25.34 cents.