Thai sugar season looks feeble, rains needed for improvement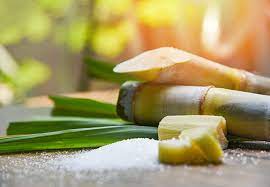 The new Thai sugar season that starts in October is looking weak due to insufficient rains this year as the El Nino phenomenon brought a drier-than-normal weather pattern to the Asian country, a report from broker Czarnikow said on Monday.
It is reported by Nasdaq.
After touring the main sugar producing areas in the country, it projected Thailand's sugarcane crop in 2023/24 (Oct-Sept) at only 66.5 million tonnes, compared to around 90 million tonnes in the previous season. Thailand is a frequent sugar exporter.
"Cane needs around 1,500 millimeters (59.06 inches) of rain each year to maximize its development. As of August, Thailand had only received 810mm of rain," said the Czarnikow in a note.
Cane crushing is due to start in about three months in the country. Only heavy rainfall from now into October could improve the outlook, it said.
If the current situation does not change, Czarnikow expects Thailand to have only around 1.7 million tonnes of sugar to export in 2023/24, one of the smallest amounts in the last 15 years.
Below-average rains in Asia have been a major driver of sugar prices in recent months, as they have also hurt production prospects for India. Raw sugar SBc1 rose to a four-month high on Friday, while refined sugar LSUc1 hit a 12-year peak last week.