Thai sugar production will rise slightly in 22/23 — USDA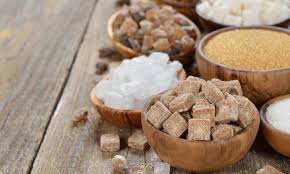 Sugar production in Thailand for 2022/23 (2023) is forecast to rise slightly to 10.5 million tonnes compared to 2022.
It is reported by USDA in its May report.
On average over the last 10 years Thailand has been the fourth largest sugar producer behind Brazil, India, and the European Union and slightly above China.
Exports are expected to increase to 11.0 million tonnes, up 10% from 2022 due to large exportable supplies.
Thailand has been the second largest exporter in 9 of the last 10 years behind Brazil.
Thailand exports fell to third in 2020/21 due to drought reduced production and shipping delays caused by container shortages.
Stocks are forecast to drop sharply following strong export demand.
Sugarcane production is forecast up to 98.3million tonnes in 2023. The rise in production is a result of a 3% rise in area harvested (to 1.6 million hectares) and above-normal vegetative growth due to favorable rainfall.
It is anticipated that the average yield will be virtually the same as the previous year as farmers will likely reduce their fertilizer usage due to a surge in fertilizer prices after Russia's invasion of Ukraine.
The use of sugarcane for ethanol production is expected to rise to 2.8 million tonnes while still leaving most sugarcane to go into the production of sugar.
Sugar consumption is expected to increase to around 2.5 million tonnes in line with anticipated economic recovery in 2023. Improved business activity and the return of foreign tourists will help boost the hotel and food service sector from the pandemic-induced recession.
Demand for sugar from nonalcoholic beverage manufacturers accounts for approximately 20% of total sugar consumption. Thailand initiated a progressive excise tax for non-alcoholic beverages based on their sugar content in 2017. The third phase of the progressive excise tax was set to start on October 1, 2021; however, the Excise Department postponed the implementation of the third phase to lessen the burden for business operators and consumers during the pandemic. The new start date of the third phase is scheduled for October 1, 2022. The sugar excise tax on certain beverages is expected to reduce sugar consumption.