Sugar beet is a highly marginal crop in Rivne region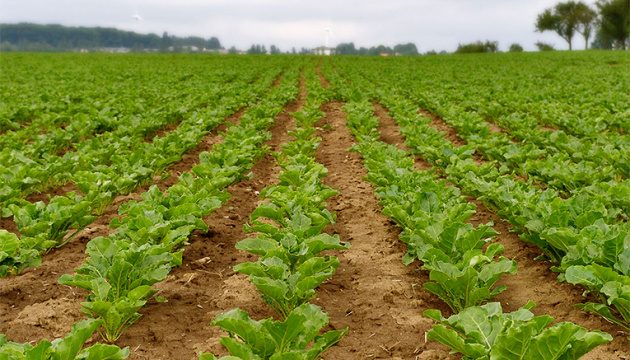 Vitaliy Koval, the head of Rivne Regional Military Administration, got acquainted with the activities of «Rozvaz'ke» agricultural enterprise, which has been growing sugar beets for many years.
It is reported by «Rivnenski Novyny».
Sugar beet is a highly marginal crop, farmers say. Beet yields of 80 t/ha are record high. The enterprise has never harvested less than 60 tonnes per hectare.
«This means that Rivne farmers can share their experiences. The sugar beet growing enterprises increase the capitalization of agriculture in the region and help sugar factories to have raw materials in difficult times», — said Vitaliy Koval.
The head of the region called on farmers of Rivne region to study the experience of growing sugar beets and pay more attention to this crop.