Punjab to begin sugarcane crushing season from October 28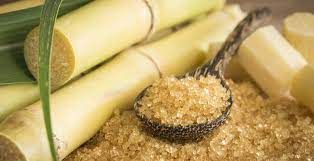 Sugar mills in Punjab will start crushing season for the year 2023-24 from October 28, ARY News reported.
Sources close to the Punjab cane commissioner said the caretaker government has directed the sugar mills to start crushing the sugarcane from October 28 as delay will ultimately increase the price of sugar.
The price of sugar will fall below Rs140kg, if the crushing starts in October, the sources said and added that the cane commissioner has vowed not to give freehand to sugar mills.
Earlier on September 8, the Punjab government has provided the Federal Investigation Agency (FIA) with a list of 13 dealers allegedly involved in the illicit trade of sugar.
According to the details, the Punjab Food Department assisted FIA with a list of 13 dealers – who were allegedly involved in the illicit trade – claimed that these dealers representing various sugar mills and along with the mill owners stand accused of artificial hikes in the price of sugar ranging from Rs 90 to Rs 180 per kg.
The food department laid claim that these dealers established a cartel, and made billions of rupees in profits while leaving the common citizens and legitimate businesses at a disadvantage.