Molasses residues of Gnidava sugar refinery proved its viability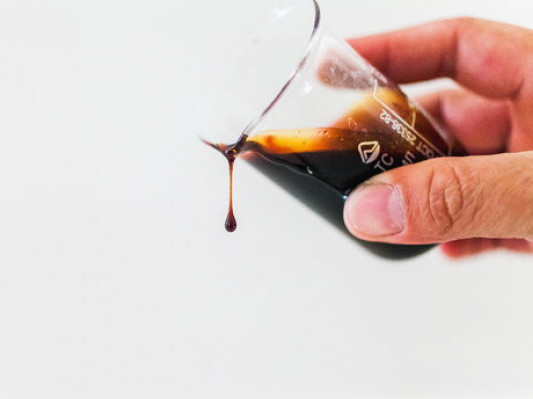 Mineral fertilizers have always been and still remain an important component of high-efficiency agricultural production. Therefore, the prospects for agribusiness development depend on the state of affairs in the market and its situation.
It is reported by press-service of the company.
At the same time, fertilizers prices are increasing year by year, and the Gnidava sugar refinery offers an alternative to expensive to them.
Sugar beet wastes have found their application and are being actively processed at leading European enterprises, the analogue of which in Ukraine is bioethanol complex, which successfully operates in Lutsk. Today, Gnidava sugar refinery stopped exporting molasses abroad and successfully realizes it at the newly established enterprise, receiving bioethanol and molasses residues.
Recently, at the request of the company, it was conducted a study, according to which, after the molasses residues application and soil sampling, laboratory tests showed accumulation of valuable mineral fertilizers in the soil: nitrogen, phosphorus, potassium of organic matter and valuable trace elements and soil deoxidation.
According to the results of research, last May about 150 tonnes of molasses residues were applyed on 1 hectare, and in September, according to the results of soil studies, the fortification with nitrogen, phosphorus and potassium was obtained. With soil acidity of 6.35 before the molasses residues application and molasses residues acidity of 5.13, according to the analysis pH of 7.51 was obtained.
As the microbiologist explained, the organic acidity of the molasses residues, which decompose 10-12 days after application, reacts with calcium (CaO), which is contained in the molasses residues at the rate of 5-7 kg per tonne, which gives a successful result.
«We continue to sell the molasses residues to the leading agricultural enterprises of Volyn region. There is a great deal of interest in this organic fertilizer, especially as prices for wholesalers are quite low. Molasses residues have already proven its viability, and agricultural companies purchase the necessary equipment for the molasses residues application», — said the Deputy Director for Raw Materials Oleksandr Nikishyn.