Modern silo allows «Starokostiantynivtsukor» LLC to satisfy the requirements of top clients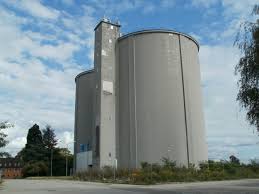 In order to ensure high quality of the "sweet" product, Starokostiantyniv sugar producers use a modern silo with a capacity of 35 thousand tonnes for the bulk storage of sugar.
It is reported by the company on its Facebook-page.
Compared to traditional storage facilities, the modern design provides better sugar conditioning in terms of its state, consistency, hygiene and food safety.
In particular, unlike conventional warehouses, the silo is equipped with ventilation and air conditioning systems, which, by maintaining the required temperature and humidity, significantly reduce the sugar caking and lump formation processes. In this way, new technologies give economic preferences in the market, because they guarantee the conformity of products to the highest quality criterias.
ASPIK GROUP says that the silo was launched in 2018, and investments in its construction are already generating value.
«The new complex made it possible to immediately save on storage facilities. In addition, the modernization increased the storage efficiency of the products, which has certainly increased the competitiveness in the market», — says Director of «Starokostiantynivtsukor» LLC Dmytro Dankovych.
He says, the complex minimizes negative impact of the environment and unfavorable weather conditions, especially in winter, on the stored sugar.
Therefore, the saleable product meets the requirements of the top customers, whose main requirement is the food quality. That is why the use of silo has obvious advantages, as it provides consumers in the domestic and foreign markets with a "sweet" product of the European level at any time.