India contracts to export 5.6 mln tonnes of sugar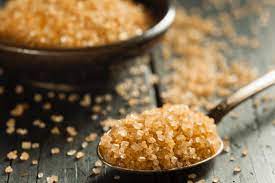 India has contracted to export about 5.6 million tonnes of sugar since the government said late last year that mills could ship up to 6.1 million tonnes of the sweetener by May.
It is reported by Nasdaq.
Dealers have already shipped about 2.5 million tonnes of the total contracted quantity, said the sources, who asked not to be named because they are not authorised to talk to the media.
Indian mills have exported almost an equal amount of raw and white sugar, with the raw variety sold between $480 and $510 a tonne free on board (FOB) and white sugar at $485-$540 a tonne FOB, they said.
India, the world's biggest producer of sugar and the second biggest exporter, sells the sweetener to countries across Asia, Africa and the Middle East.
After record exports of more than 11 million tonnes in the previous season to Sept. 30, 2022, the government allowed mills to export only 6.1 million tonnes of the sweetener in the current season.
Authorities said they could take a view on the second tranche of sugar exports after getting a clearer idea about local production.
The government will assess production next month, the sources said.
The Indian Sugar Mills Association said that mills have produced nearly 4% more sugar since the current season started on Oct. 1.
Production this season is likely to fall 7% after erratic weather conditions cut cane yields, farmers, millers and traders told Reuters last month.
Lower output could curb further exports, potentially pushing up global prices and allowing rivals Brazil and Thailand to increase shipments.
Mills are earning at least 20% more by shipping out rather than selling in the domestic market, but lower output could make it difficult for the government to allow additional exports, said one Mumbai-based dealer with a global trade house.
«India was in a sweet spot due to attractive global prices, and that's the reason we have nearly hit the 6 million tonne ceiling for sugar exports», — said Rahil Shaikh, managing director of exporter MEIR Commodities India.