Egypt's Canal Sugar plans to complete the largest in the world beet sugar factory in 2020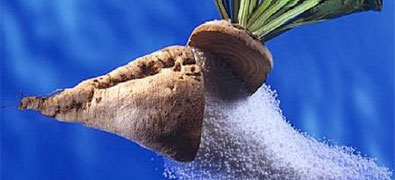 Canal Sugar, owned by Dubai-based Al Khaleej Sugar Refinery, plans to complete a beet sugar factory - designed to be the world's biggest - in Egypt's west Minya in October 2020.
It is reported by Reuters.
The UAE's Al Khaleej Sugar Refinery is the world's largest port-based sugar refinery.
Production at half capacity is expected to begin in 2021 and reach full capacity in 2022.
Egypt, which depends on the Nile for almost all its water, is trying to expand sugar beet planting because it consumes less water than cane. It has increased the cultivation area to 600,000 feddans (622,705 acres) from 485,000 feddans.
The west Minya project aims to produce 900,000 tonnes of beet sugar a year at an estimated cost of $1 billion, which will close a consumption gap by more than 75%.
The North African country is expected to produce a total of about 1,4 million tonnes of sugar from sugar beet and about 1 million tonnes from cane this season, which runs from February to the end of June.
Its annual consumption of beet sugar, however, is around 3 million tonnes.
In March Canal Sugar signed a $169 million financing agreement to purchase, construct and operate the west Minya project until a $700 million long-term loan from international lenders is finalised.
The project will be 30% self-financed and 70% funded by the international loans. The project also aims to reclaim about 187,850 acres of desert to produce 2 million tonnes of beet sugar a year, as well as other strategic crops such as wheat and corn.