Brazil's sugar producton to reach record level — Green Pool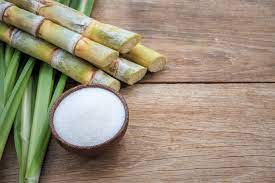 Brazil's center-south region should produce 40.5 million metric tons of sugar in the 2023/24 season (April-March), a record and 500,000 tons more than previously expected, Green Pool Commodity Specialists projected on Monday.
It is reported by Nasdaq.
Green Pool said in a weekly report that hot and dry weather in the region is allowing mills to continue sugarcane harvesting at a good pace, with a large allocation of the cane towards sugar production.
The company said the situation at ports in Brazil, the world's largest sugar producer and exporter, however, remains problematic due to excess movement following record or near-record crops of soybeans, corn and sugar.
It said waiting times for vessels to load sugar in the country have increased.
"The corn and soy exports will continue to jostle for priority with sugar, as global sugar buyers on low stock levels bite their fingernails and await shipments to load," said Green Pool.
Shipping agency Williams Brazil estimated a waiting time of 44 days to load sugar at the CLI terminal in Santos, one of the main sugar hubs in the port. It estimated a shorter waiting time of 14 days at the Copersucar terminal.
In India, the second-largest global sugar producer, Green Pool said the sugarcane harvest for the 2023/24 season (Oct-Sept) has started across all major states, and should gather pace this week.
"There is talk of low cane yields and industrial recovery (sugar content) in both Maharashtra and Karnataka states. However, harvest has just started, and isolated reports of poor yields may not hold for the whole state," it said.