Brazil sugar forecast cut to 27,8 million tonnes — INTL FCStone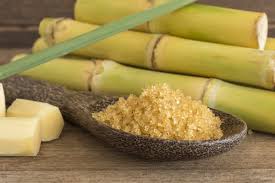 Brazil's center-south will produce less sugar than initially expected in the new season that started in April, as higher gasoline prices boost demand for cheaper ethanol, leading mills to allocate less cane to sugar, broker INTL FCStone said on Tuesday.
It is reported by Business Recorder.
FCStone cut its projection for sugar production in Brazil's main producing belt to 27,8 million tonnes from 29,5 million tonnes expected in March.
It said mills are likely to use only 37,1% of the cane in sugar production, compared to almost 40% projected earlier.
«Looking at prices for oil and sugar since early this year we see that oil rose 35% while sugar fell 5%, — FCStone said, adding that higher oil prices led to increasing values for gasoline in Brazil, — That fact has raised demand and prices for ethanol».
FCStone raised its view for ethanol production to 29,1 billion liters in 2019/2020 from 27,6 billion liters seen in March.
It raised its estimate for the cane crop to 574,2 million tonnes versus 568,6 million tonnes in March, as ample rains boost agricultural yields in the center-south.
The region received 324 millimeters (12,76 inches) of rain in the period from early March to mid-May, 67% more than last year at this time and 12% above historical levels, the broker said in the report.
That is one reason why mills are late with crushing activities in Brazil, since they could not harvest on some rainy days.