«Tsukoragroprom» LLC «Globyno Sugar Refinery» PU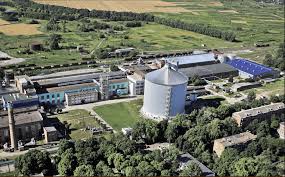 Address of production capacities: Zavodska str., 1, Globyne, Poltava region, 39001.
The refinery was built in 1911 by Oleksiy Kapnist the Count. The processing capacity was 550 tonnes of sugar beet per day, and in the first season 7600 tonnes of sugar were produced.
Thanks to «Astarta-Kyiv» LLC, after a three-year idle time, the refinery started working again. In 2006, the average daily capacity reached 2 732 tonnes and 144,200 tonnes of beet were processed.
Since 2007, it was carried out the reconstruction of the refinery, which made it possible to increase the processing capacity to 6 000 tonnes of beet per day. In 2012, the refinery managed to release more than one and a half million bags of sugar for the first time in its history.
The production laboratory of the refinery is equipped with modern devices, the certification of production is based on the standards of ISO 9001 quality, FSSC 22000 food safety, ISO 14001 ecology, ISO 45001/OHSAS 18001 Labor Protection, ISO 14001 Energy Management.
Globyno sugar refinery produces I category white sugar packed in 50 kg polypropylene bags. For the first time in the production season of 2018, 8000 tonnes of extra white sugar were produced, which supplied both in the inside and external markets.
By-products — beet molasses and fresh beet pulp. Fresh pulp is the main raw material for Globyn bioenergy complex, which receives biogas and uses it in parallel with natural gas at the CHP plant.