«Tsukoragroprom» LLC «Zhdanivka Sugar Refinery» PU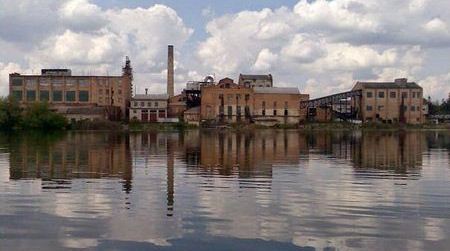 Address of production capacities: Vinnytsia region, Khmilnytsk district, Zhdanivka, Zavodska str., 2.
Zhdanivka Sugar Refinery is one of the oldest functioning sugar refineries in Ukraine. The history of the refinery dates back to December 1852. During the rapid development of Ukrainian sugar industry, the landowner Oleksandr Kusheliov built a sugar refinery in the village of Viytivka (now Zhdanivka in Vinnytsia region).
In the 155-year history the refinery experienced many difficult periods such as revolution and war. At the beginning of the new millennium, the refinery was on the verge of closure and bankruptcy.
After joining the structure of «Astarta-Kyiv» in 2003, the refinery got a new life. After significant investment in the enterprise, the reconstruction and modernization of equipment, the refinery went to a qualitatively new level of production.
Now Zhdanivka Sugar Refinery produces products that fully meet the European quality standards, it produces refined sugar. and sucrose for champagne. Despite its age, the refinery demonstrates excellent production and quality performance. The quality management system at the refinery is certified according to the standards of ISO 9001:2000 and HACCP.